At Blendtolearn, we want to make it easy to design effective solutions for you. This is why we partnered with one of the best companies in the world who support content development and implement learning management systems. Our global network is extending the reach of different products and providing local-language assistance.


Articulate
We proudly announce that Blendtolearn has signed a Partner's agreement with Articulate. We are now the reseller of all Articulate Products and services in Pakistan. Being a partner of Articulate, we facilitate individuals and companies to design eLearning courses and grow technical skills by offering training courses. It includes the following:
Articulate Storyline 360
Articulate Storyline (1,2 and 3)
Articulate Studio
Articulate Review
Rise

Vyond
Vyond's online animation software allows your business to easily create professional animated videos for industries like marketing, training, and eLearning. Vyond is changing the way the world communicates, one video at a time.  Blendtolearn is now a reseller of  Vyond products and services in Pakistan and Middle East Reigion. Being a partner , we facilitate individuals and companies to design interactive videos and grow technical skills.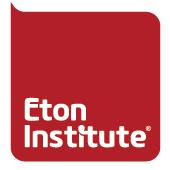 ETON Institute
ETON has developed unique, proven engagement methodologies and techniques, and  associated with top international organizations, to successfully connect people and global businesses to opportunity. ETON operates with the understanding that languages, communication and culture are fundamental to the human experience and necessary for individuals' and organizations' future success. Offering solutions in over 160 Languages since 2006, we have helped thousands of individuals and companies resolve communication challenges through customized solutions, with operations in the UAE. We are proud to welcome ETON in our family. ETON will be helping us organizing training events in UAE.

TechSmith
Founded in 1987, TechSmith has the experience that startups lack. Snagit and Camtasia are market leaders in screen capture and productivity categories. That's why billions of images and videos have been created with our products by more than 65 million people across over 222 countries and territories.
Blendtolearn is now partnered with Techsmith. The collaboration between two companies will bring awareness of TechSmith products in Pakistan and the Middle East. Being an affiliate training partner, blendtolearn will now offer certification programs and workshops on TechSmith products.